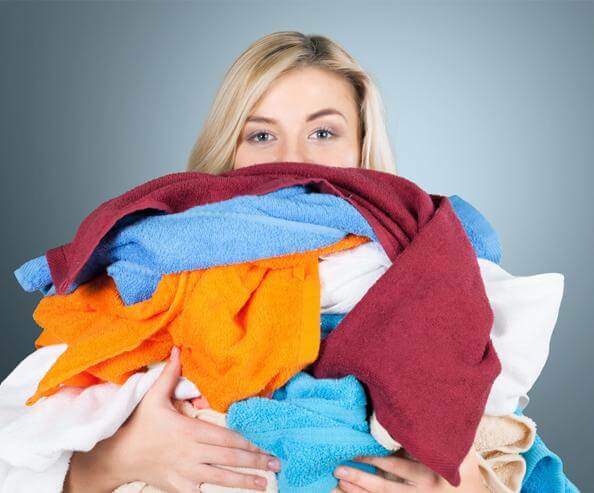 More than 12 Years of Experience
Laundry Service in Indrapuram, Vasundhara, Vaishali.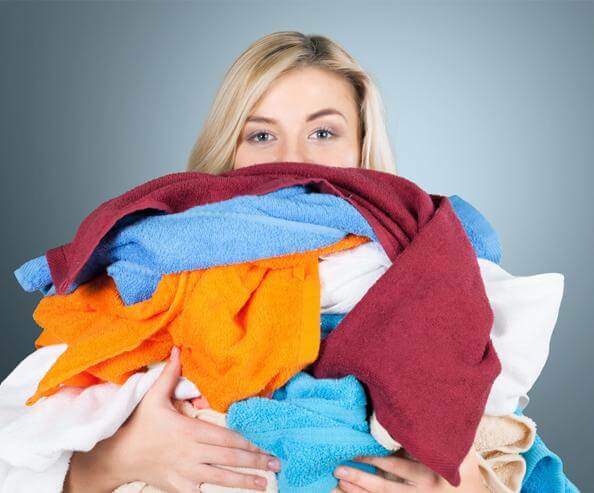 Ghaziabad district consist a population of over and above 23 lakhs and hence is a big chunk of Delhi-NCR's population.

Areas like Vaishali, Vasundhara, Kaushambi and Indirapuram majorly consists of large number of housing societies and plotted societies hence creating a huge scope for laundry service in Ghaziabad.
Laundry being the basic necessity of humans since we are born is going to take a new shape in this modern world. People due to lack of personal time and laziness are searching for ways to save their time and efforts, laundry service is the necessity of modern era.
After analyzing customer's demand in these areas we decided to launch laundry service in Vaishali and laundry service in Vasundhara also along with Indirapuram and Kaushambhi.
We are committed to provide quality, on time service at reasonable prices.
100% Customer Satisfaction
Free Collection & Delivery
Affordable Prices
Best Quality
[ Our Services ]
Dry Cleaning Service in Vasundhara Ghaziabad,
Free Delivery


[ Why Wait? Book Your Dry Cleaning Services in vasundhara Today! ]
Looking for Dry cleaners
in Vasundhara Ghaziabad?
We at "Drypure" provide you the most premium Dry clean & Laundry services in Vasundhara, Indrapuram, Vaishali, Ghaziabad, yet at affordable prices.
If you are in search of the online Dry Cleaners & Laundry Services near me in Vasundhara, Indrapuram, vaishali, Ghaziabad. we value our customers and their needs and work accordingly. We are here to offer you the cleanest clothes in Ghaziabad. We specialize in all kinds of laundry & Dry Clean Drypure is well respected for the work it does. We specialize in all kinds of laundry and Dry Cleaner is well respected for the work it does.
Quality Cleaning at Affordable Prices

Convenient and Time-Saving Services

Experienced and Trained Cleaning Professionals

Special Treatments for Delicate Fabrics
Book Online for Convenient Scheduling

Enjoy Fresh, Clean Clothes with Ease

Friendly and Professional Customer Service

Inspection and Sorting of Clothes
[ Important Information ]
Trusted Laundry Service
Our Approach
We approach workforce accommodations with a property development mindset. Our "Develop. Own. Operate." business model produces integrated solutions that enable clients to focus on their core business.
Clients benefit from consistent service delivery with greater cost and quality control as well as more efficient use of their operational and financial resources.
[ Affordable Prices ]
Our Dry Cleaning & Laundry Prices
Our prices are simple and affordable which are easy on pocket
in comparison with the high street prices

[ Order even faster ]
Tap. Clean. Deliver.
Download the our app and request our laundry and Dry Clean service. Your clothes washed, folded and delivered to your doorstep. So go ahead and say yes to more time with the family, more happy hours, and more slapping the snooze button every morning — we've got laundry day covered.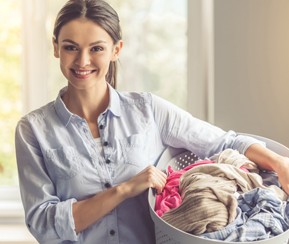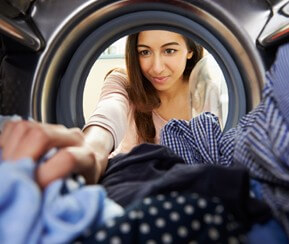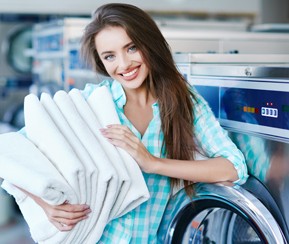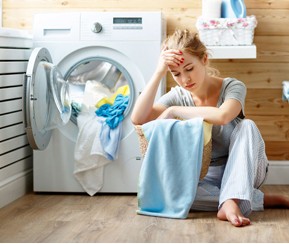 [ Our Testimonials ]
Professional, Reliable & Cost Effective
"This was my first time coming to a Laundromat ever. I was greeted by a woman with a warm smile. I was looking around and she could tell I needed help. She started me up with purchasing a Laundry Card. She then gave me recommendations per the clothes I had. She was so helpful and friendly. Being new to the city this is now my go to. Very clean and up date machines. :)"

- Teresa and Kevin K.
[ Our Testimonials ]
Very Pleased. Will Definitely be Back.
I don't dry clean a lot of clothes, but I've been going here for 5 years and they have never once been late, the customer service is always great, and I've never had a quality concern. As I recall from my previous dry cleaner, they might be slightly above market cost, but I'm willing to pay a small premium for consistency though I recognize that cost may be the most important consideration.

- Alice Munguia
[ Our Testimonials ]
Excellent and Superb Customer Service
"The washer and dryer at my apartment building are not so great, so this has become my go-to spot every weekend. The prices are pretty reasonable, and they have big washers so I can get a lot done at once. There are plenty of couches and tables and chairs. They have TVs, arcade games, and a pool table. It's not a bad place to hang out and do laundry."

- Lena Broughton
[ Our Testimonials ]
The Quality of Work Was Excellent!
"I was skeptical about leaving my clothes to be washed dried and folded by someone I did not know, and let me tell you I was beyond amazed by the quality they put into the process of washing drying and folding. It was packaged and put back into the bin I delivered my dirty clothes in, and was notified through email and text when it was ready!"

- Beverly Garmon
[ What we offer ]
Price Packages
Our prices are simple and affordable which are easy on pocket
in comparison with the high street prices
Wash & Fold
15 Kg Per Month
Weekly Pickup
Wash
Spotting
Dry
Bundle Packing
Warable and Non wearable Clothes
Valid For 1 Month
Dry Cleaning
40 Clothes Per Month
Weekly Pikcup
Dry Clean
Stain Remove
Steam Iron
Single Packing
Wearable Clothes Only
Valid for 1 months
Wash & Iron
15 Kg Per Month
Weekly Pickup
Wash
Spotting
Dry
Steam Iron
3-4 Pcs Pack in 1Packet
2 Valid for 1 Months
Quality Service with
Free
Collection & Delivery
It is our goal to offer you the best possible laundry
and dry cleaning service available.
+91 8130 199 624